Conference
November 09, 2021 at 8:00AM
- November 09, 2021 at 5:00PM
Price
$250 General Admission, $50 for MIT and SCALE community, Free for Supply Chain Exchange members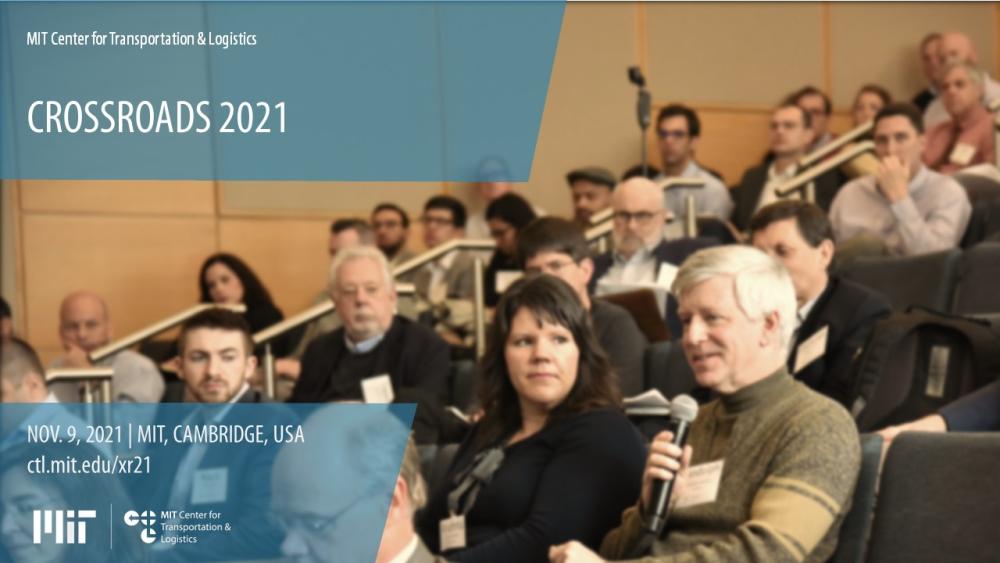 Discover how emerging innovations intersect with supply chain management. Crossroads is a one-day annual event offering a unique learning opportunity for participants. The event connects experts from MIT, the world's foremost center for technological innovation with the MIT Center for Transportation & Logistics (MIT CTL), the global leader in supply chain education and research, for a day of discovery and learning.
No other event provides this blend of expertise in one day. This is one reason why the Crossroads conference series has become the SCM community's most important venue for new ideas since its inception more than 15 years ago.
"Crossroads has become the industry's most compelling forum for the ideas that will shape tomorrow's supply chains," says Yossi Sheffi, Elisha Gray II Professor of Engineering Systems at MIT and Director of the MIT Center for Transportation & Logistics.