Cities around the world are growing rapidly in both number and size. Soon, more than 60% percent of the global population will live in large cities, and more than two-thirds of global GDP will be generated here. The Megacity Logistics Lab research focuses on the unique supply chain and last-mile delivery challenges these sprawling urban centers generate.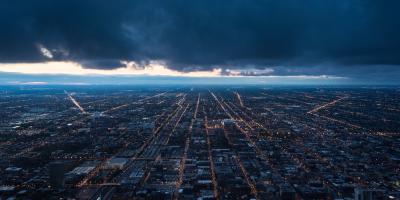 Unique supply chain challenges
The Megacity Logistics Lab has successfully partnered with leading global players in parcel and express logistics, fashion and sportswear retail, and e-commerce domains. Through a variety of research projects, our growing team pushed the boundaries of data-driven design and planning for highly-responsive, urban omnichannel fulfillment strategies. Our research is actively shaping the discussion around technology-driven last-mile delivery models of the future – from electrified vehicle fleets to drone-based delivery.
Urban distribution network design
In the near future, improving technology will only add to the demand for delivery in densely-packed city centers, as more and more vendors are investing in mobile commerce and omnichannel retail strategies. We support companies in designing such networks, understanding their performance trade-offs, and implementing innovative delivery models with the help of mathematical network optimization and simulation models.
Urban logistics big data analytics
We have also been developing and prototyping new algorithms that process GPS and cellphone traces to extract information on congestion, stop times, and route choices. Our data analytics tools create high-resolution visibility of companies' last-mile delivery processes and performance. Especially if we combine geospatial with transactional datasets, our tools enable companies to extract value from their data by learning from it to improve the strategic design, operational planning, and daily execution of their last-mile operations.
Learn more about this and our ongoing work at http://megacitylab.mit.edu.
For more information
Contact Dr. Matthias Winkenbach (mwinkenb@mit.edu)
For publications and project updates visit the project research site at http://megacitylab.mit.edu.