November 10, 2020 at 1:00PM
- November 10, 2020 at 3:00PM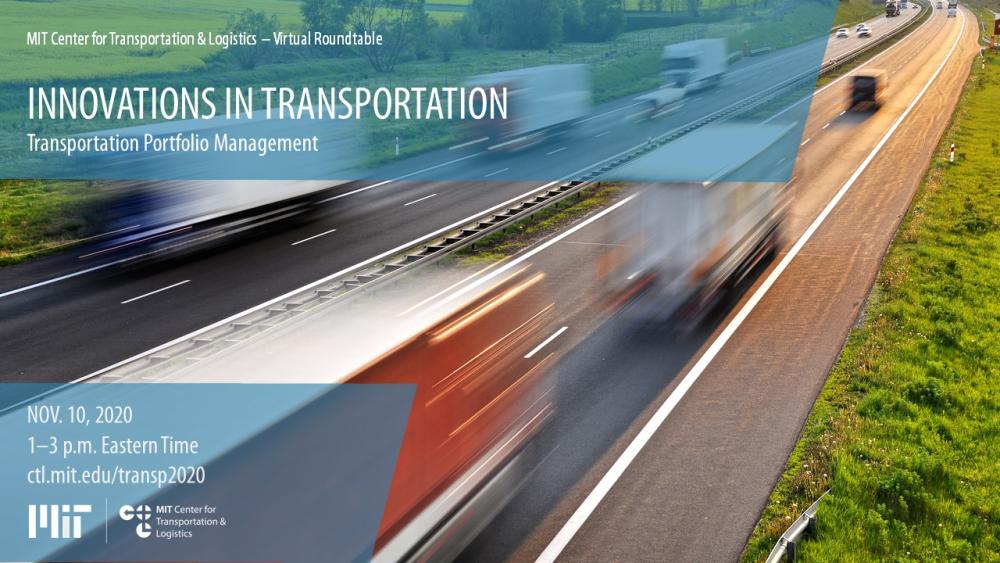 Date change: Please note, this event has been moved from November 4 to November 10.
This roundtable, hosted by the MIT FreightLab, will explore, discuss and debate evolving frameworks and approaches for Shipper-Carrier-3PL relationships. The traditional one-sized fits all procurement model is not sufficient for today's fast changing freight transportation landscape. Research and experience has shown that there is no single best way for a shipper and carrier to work together for every traffic lane in a shipper's network. Different lanes have different characteristics and attributes that demand different levels of commitment and service. Similarly, shippers and carriers can have a wide range of relationships—from being transactional and hands-off to having a deep strategic relationship. Because of these variations, shippers should consider managing their freight network as a portfolio; matching the right carrier to the right lane using the right form of relationship.
This highly dynamic and interactive roundtable session will include shippers, carriers, and 3PLs to provide a full range of discussion and debate. It will not be recorded. We expect that all participants will have their cameras on and be willing to share their experiences, perspectives, and insights.
Note: This session is open only to Supply Chain Exchange members and other invited guests. Please use your corporate email address when registering.