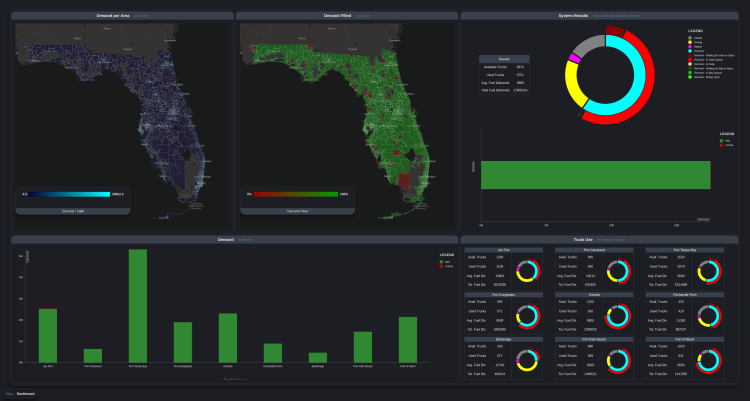 Presentation
Topic(s) Covered:
Case Study
Demand Planning
Forecasting
Freight
Fulfillment
Abstract
Resilient supply chains are crucial to maintaining the consistent delivery of goods and services to the American people.
The modern economy has made supply chains more interconnected than ever, while also expanding both their range and fragility. In the third quarter of 2017, Hurricanes Harvey, Irma and Maria revealed some significant vulnerabilities in the national and regional supply chains of Texas, Florida, the U.S. Virgin Islands, and Puerto Rico. The broad impacts and quick succession of these three hurricanes also shed light on the effectiveness of the nation's disaster logistics efforts during response through recovery.
Drawing on lessons learned during the 2017 hurricanes, this report explores future strategies to improve supply chain management in disaster situations. This report makes recommendations to strengthen the roles of continuity planning, partnerships between civic leaders with small businesses and infrastructure investment to ensure that essential supply chains will remain operational in the next major disaster. Focusing on the supply chains food, fuel, water, pharmaceutical, and medical supplies, the recommendations of this report will assist the Federal Emergency Management Agency as well as state and local officials, private sector decision-makers, civic leaders, and others who can help ensure that supply chains remain robust and resilient in the face of natural disasters.
Webinar - Strengthening Supply Chain Resilience a Research Briefing
Download the presentation slides here.