Newsletter
Abstract
In Chinese ports, less than container load (LCL) business processes are complicated and inefficient. As container throughput volumes have risen in line with the growth in international trade and economic development, the need to improve LCL processes has become more urgent. The Malaysia Institute of Supply Chain Innovation (MISI) and Shanghai Jiaotong University are engaged on a joint research project to develop a blockchain-based solution to the problem. We are building an LCL Export Platform that uses blockchain technology to promote the integration and exchange of information flowing between forwarder agencies and their shipper clients.  
We believe that the application of blockchain technology has the potential to make LCL transactions more transparent in the same way that the Internet changed the accessibility of information. The project also offers an opportunity for China to be at the forefront of adopting this transformative technology. Government agencies and businesses in China are supportive of the need to have a shared, secured ledger that establishes accountability and transparency while streamlining export processes. Such improvements will help China to increase trade with other countries. 
In most Chinese ports, the LCL market is fragmented and information sharing is minimal, resulting in unnecessary delays.  Thus, there are opportunities to improve the existing LCL booking process by integrating the various actors in the supply chain.  The key issues that need to be addressed include the following:
Too many middlemen in the LCL business. Due to the opacity of the market, many forwarder agencies profit from subcontracting cargoes for price differences. 
Complicated information exchange system. The exchange of information between cargo owners, NVOCCs, and forwarder agencies is unwieldly and inflexible. These issues cause delays. 
Poor vehicle load factors. Shippers are given designated time slots when delivering goods to LCL warehouses. The system is inefficient, and often results in multiple, low-volume deliveries arriving at warehouses randomly as well as further delays.  
Lack of timely information. Important information such as arrival times, types of goods, storage periods and destinations, often arrives late at the LCL warehouse. When this happens, the warehouse is limited to carrying out logistics operations in accordance with instructions from NVOCCs or shipping lines. 
Challenge of vanning during peak periods. Container space is often wasted because the packing lists generated for most vanning processes in LCL warehouses fail to optimize the available cargo carrying space. Utilizing this space requires vanning operations to be repeated in staging areas. 
Reducing the number of echelons in the LCL business and simplifying information sharing will lower operating costs. To achieve these goals, we propose to develop a common LCL information-sharing platform. Such a platform will enable the actors in the LCL supply chain to manage delivery processes much more effectively. 
The use of blockchain technology will provide three key advantages in LCL operations: 
Build trust among the actors. Blockchain enables devices such as RFID readers to be used in the supply chain, which improve the flow of information and reinforce trust.  
Reducing both cost and time by removing 'middle men' from the process. Once block-driven transactions are well established, the need for NVOCCs may no longer be an issue.
Speed up transactions as there will be fewer hands-offs in the process. For example, tariff codes, classification data, origin information, import and export certificates, customs values, clearance status, and related required information about the cargoes are now available for all involved parties to access and complete through one unique ID.
The LEP platform can be subdivided into three key functions:
Function 1 deals with applications used by each actor to process their own information. For example, a participating bank that processes a letter of credit for the exporter.
Function 2 deals with blocks of information for export processes.  Each block is generated from one actor to complete the export process.
Function 3 deals with the servers and storage for authentication and registry.  One or multiple clearing servers may be charged with communicating transactions to an external clearing organization at the appropriate times, for real-world settlement of any monetary exchange in the transaction.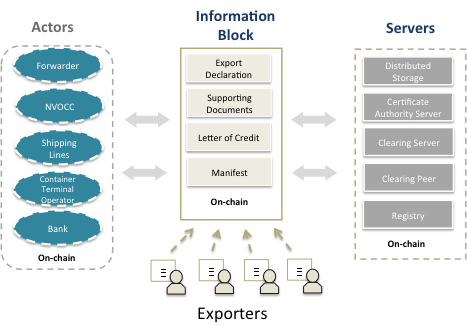 Figure 1. Proposed Blockchain Architecture for LEP Platform

We believe that the proposed LEP platform model will reduce operating and time costs for shippers and forwarders, and streamline the throughput of cargo.  In addition, the platform will monitor each node in the LCL supply chain, and collect relevant information on cargo movements via mobile and web-based communications channels. 
This article was written by Dr. Albert Tan, faculty member at the The Malaysia Institute of Supply Chain Innovation (MISI). For more information on the research contact the author at: atan@misi.edu.my.