October 11, 2022
Press Releases
97% of the MIT Supply Chain Management Master's Program's residential class seeking a job received a job offer by graduation.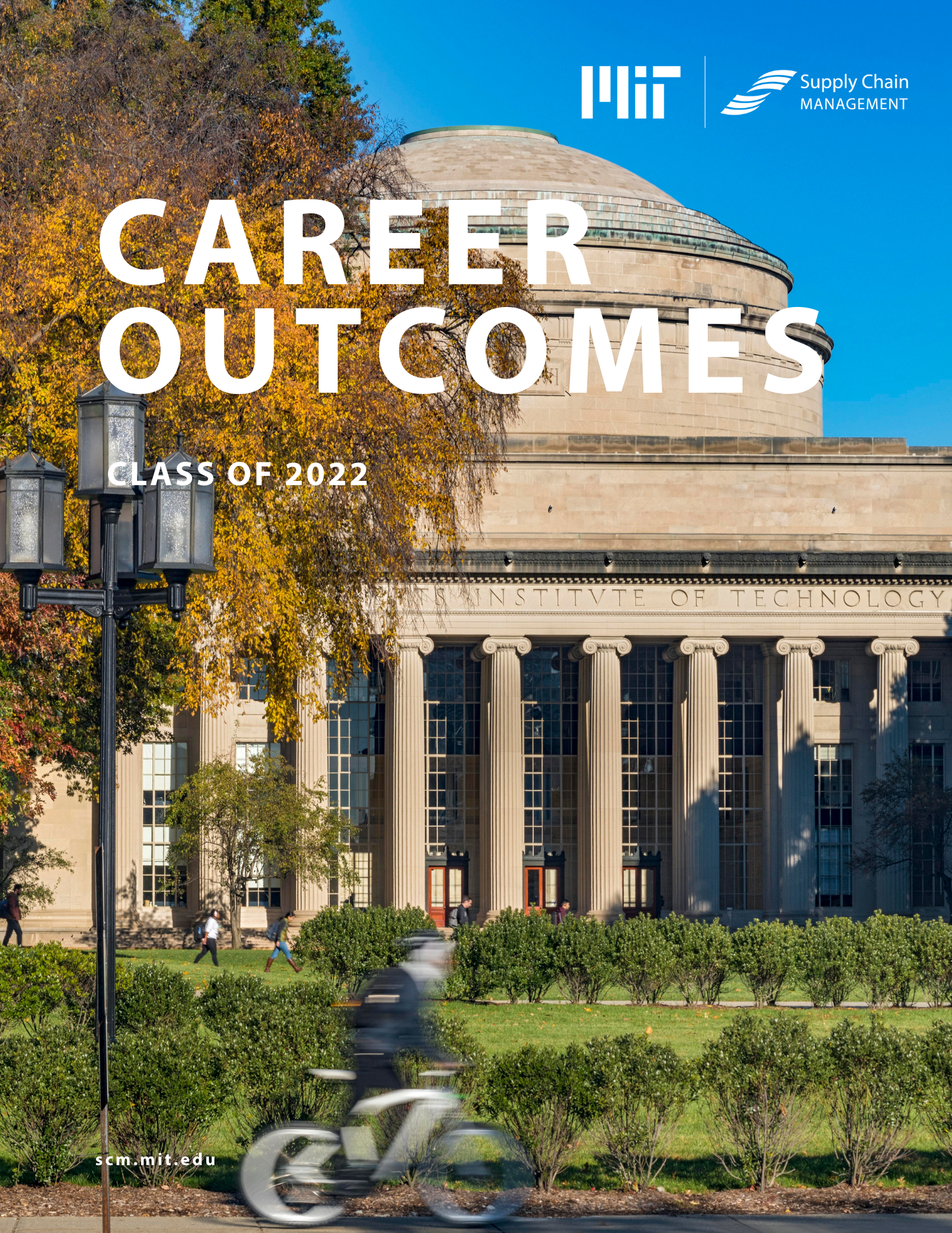 CAMBRIDGE, Mass. — The Class of 2022 residential cohort of the MIT Supply Chain Management master's program (MIT SCM) enjoyed stellar career outcomes, as shown in the MIT SCM Program Employment Outcomes Report, released today. At the time of graduation, 97% of job-seeking students had secured a job offer, and the average base salary was an impressive $148,144.
SCMr students got recruited from top global companies like Apple, Amazon, Google, McKinsey & Company, and many more which can be found in the full report.
For three consecutive years, the MIT SCM program has been ranked globally as the #1 supply chain management master's program by Quacquarelli Symonds (QS) World University Rankings. QS also estimates that the program has a 10-year ROI level of $944,478. On top of this, the estimated payback period is only 16 months after graduation.
Recruiting was particularly intense in fall 2021 resulting in more than half the class (53%) securing offers by calendar year-end. By graduation, 97% of the class had received at least one offer; by September 1, 2022, 97% had accepted a position. The class of '22 was heavily drawn to technology (49%), consulting (43%), base compensation, and signing bonuses and equity grants reached record levels.
"As always, the commitment and engagement of SCM alumni throughout the year contribute mightily to our success and distinguish our program," says Len Morrison, MIT SCM Manager in Professional Development. "Our 10-month cohort-based MASc Supply Chain program yields an unparalleled ROI for our students and corporate partners."
The MIT SCM master's program offers two paths: residential and blended. The Employment Outcomes Report summarizes employment for the residential cohort of the class of 2022.
About the MIT Supply Chain Management Master's Program (MIT SCM)
Founded in 1998 by the MIT Center for Transportation & Logistics (MIT CTL), MIT SCM attracts a diverse group of talented and motivated students from across the globe. Students work directly with researchers and industry experts on complex and challenging problems in all aspects of supply chain management. MIT SCM students propel their classroom and laboratory learning straight into industry. They graduate from our programs as thought leaders ready to engage in an international, highly competitive marketplace.