Webinar
September 22, 2021 at 11:00AM
- September 22, 2021 at 11:45AM
Price
Free - registration required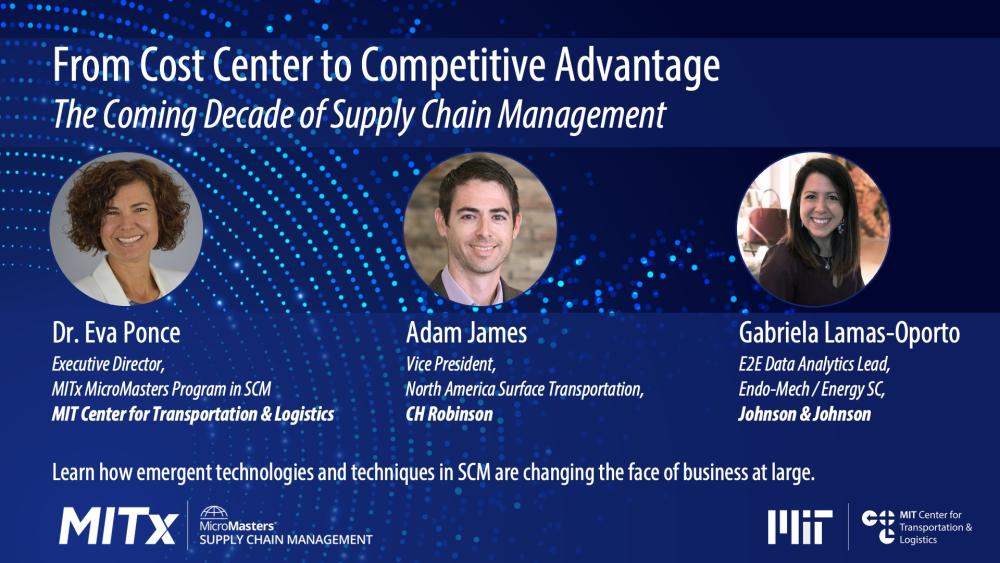 Register for the webinar. Commerce is the connective tissue vital to the health of a vibrant society and effective supply chain management is essential to facilitating this exchange. SCM enables us to cope with emerging technology advances, social needs, and unplanned disruptions. Enterprises and governments recognize that this effectiveness requires expertise in financial, physical, and data flows along with proficiencies in managing human relationships. Organizations are investing in people who possess this expertise and they're finding talent in those trained in supply chain management. 
Today we speak with business leaders in SCM about the skills and attributes they see are needed for success. Learn about how emergent and future technologies and techniques in supply chain management are changing the face of business at large. Understand what essential operations knowledge is required to succeed and learn where to acquire those skills. 
This is a free webinar. Registration is required.