Webinar
Event Date
May 09, 2023 at 9:00AM - May 09, 2023 at 11:00AM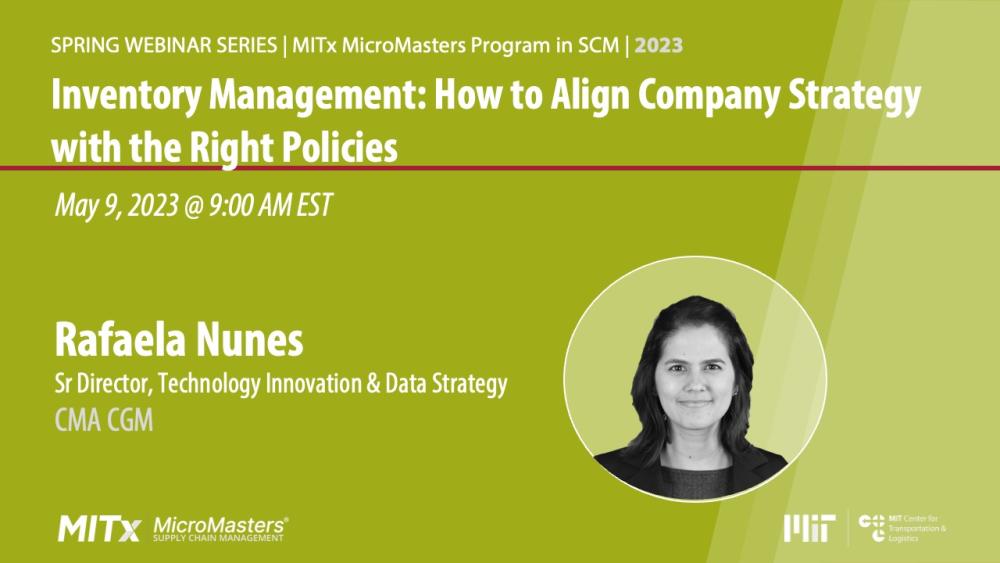 Looking to improve your retail business's inventory management and overall success?
Join us for a webinar featuring Rafaela Nunes, Sr Director of Technology Innovation & Data Strategy at CMA CGM, along with course leads Paulo Sousa Jr and Miguel Rodríguez García.
During the webinar, you'll gain valuable insights into how applying Inventory Management and Supply Chain Strategy principles from SC1x/SC3x can benefit your business. Learn how a Cash & Carry Retail company was able to significantly reduce inventory costs while maintaining high service levels by forecasting demand and managing inventory at the category level. By taking this approach, they were able to decrease variability, reduce safety stock requirements, and negotiate better product costs through category-based purchasing. Don't miss out on this opportunity to improve your inventory management strategies and interact during the Q&A session of the event!