June 07, 2019 - 10:00AM
June 07, 2019 - 6:00PM
It's commencement day here at the Massachusetts Institute of Technology! #MIT2019 Congratulations to all of our SCM program students who are graduating! It's been at times a long journey and at times it's been going by too quickly. Faculty, staff, students and families have all made strong bonds over the past year. With over 80 graduates and over 40 capstone projects, this year's graduating class takes the MIT SCM program to the next level.
Dr. Bruce Arntzen, director of the Supply Chain Management master's had this to say. "Congratulations to the SCM Class of 2019. They have made us very proud and rank as one of the best classes we have ever had. Despite the pressures of challenging courses, project deadlines, and heavy schedules all the students maintained a positive upbeat attitude. They had great social activities in terms of tours, speakers, dinners, competitions, and outings which will leave them with lifelong memories. They much more than held their own against other MIT students in the classroom and in the job market. I encourage them to stay involved and give back to the SCM program as active alumni."
Maria Jesus Saenz, incoming director of the Supply Chain Management blended program proclaimed, "Congratulations to all our MIT SCM 2019 Graduates!!! It has been a fascinating academic year, full of challenges, discoveries, and rewards. I am honored to have worked with these talented individuals."
Josue Velazquez incoming director of the Supply Chain Management stated, "We are very proud of this SCM class. We are convinced they will go on to become leaders in the field and shape the future of logistics worldwide."
Please join us in congratulating our graduates on social media. LinkedIn | Twitter | Facebook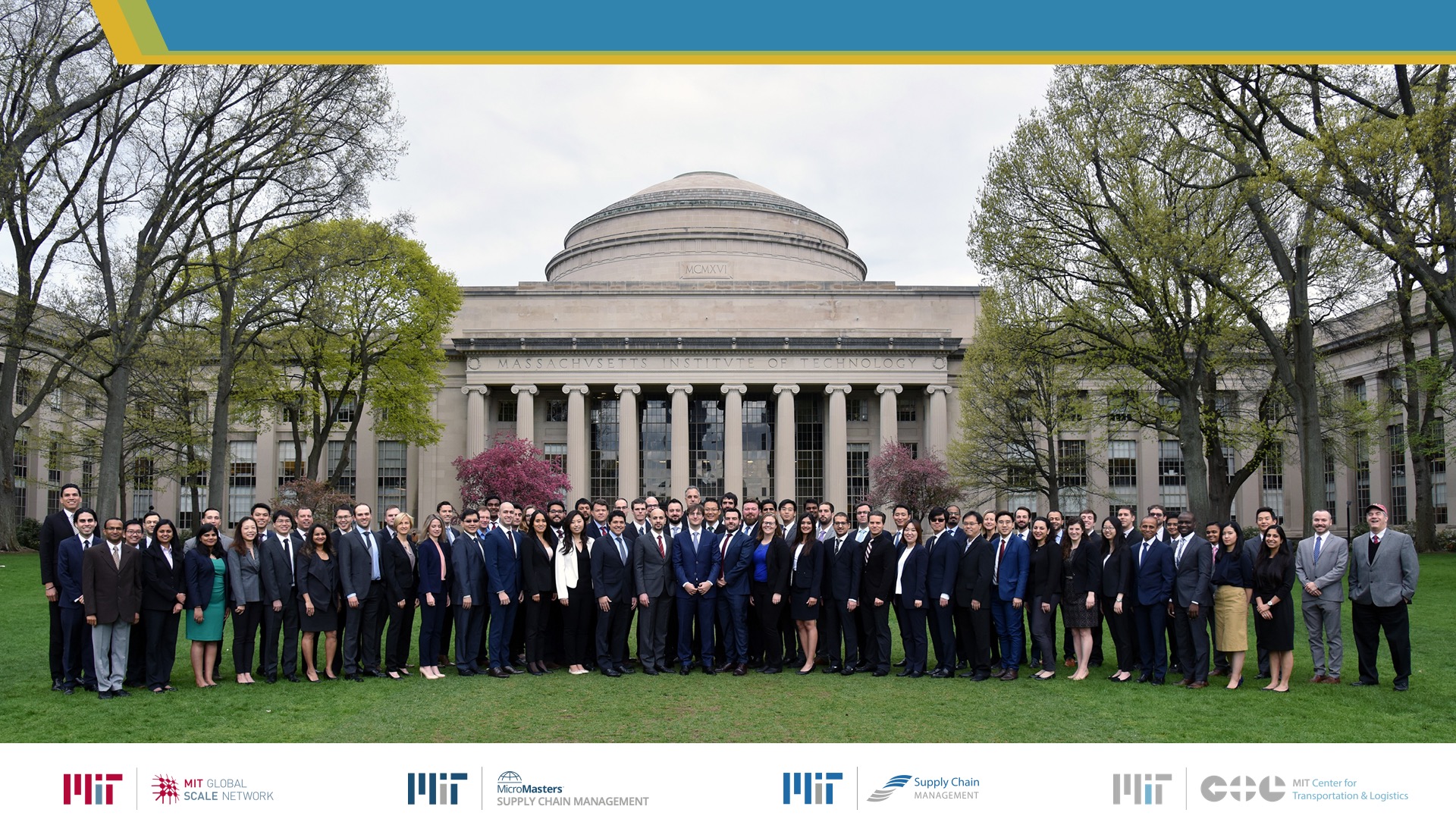 Watch for updates on MIT News. http://news.mit.edu/