Symposium
Event Date
January 12, 2021 at 12:00PM - January 12, 2021 at 4:00PM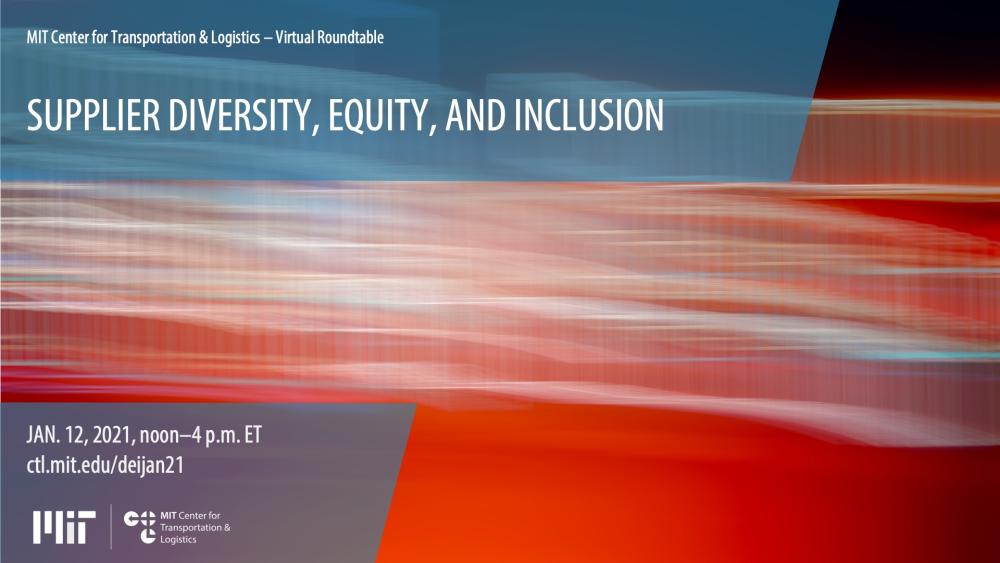 In this roundtable, we will explore supplier diversity programs as both a supply chain social responsibility and an opportunity for competitive advantage. While supplier diversity is not a new concept, this year has seen a significant increase in focus for companies new to supplier diversity as well as for those far along in their supplier diversity journey, on how they can continue to increase the impact of their program.
To explore key topics across supplier diversity, equity, and inclusion - we will bring together companies at different points in their supplier diversity journey to share their experiences and questions, and explore challenges, opportunities, and the future of supplier diversity in an open sharing environment under Chatham House rules.
The roundtable will consist of three sessions across different topic areas that will be kicked off by industry players about their experience and lessons learned in their supplier diversity journey.
Session 1: The Metrics of Supplier Diversity – Nalini Bates, Procter & Gamble
Session 2: The Opportunity and Issues in Certification – Kris Oswold, UPS
Session 3: Supplier Diversity Program Design Best Practices – Reggie Humphrey, GM
*Please note: Roundtables are open exclusively to members of the Supply Chain Exchange. For more information, please contact Katie Date.
Registration for this event has closed.