Symposium
Event Date
December 04, 2019 at 8:00AM - December 04, 2019 at 4:30PM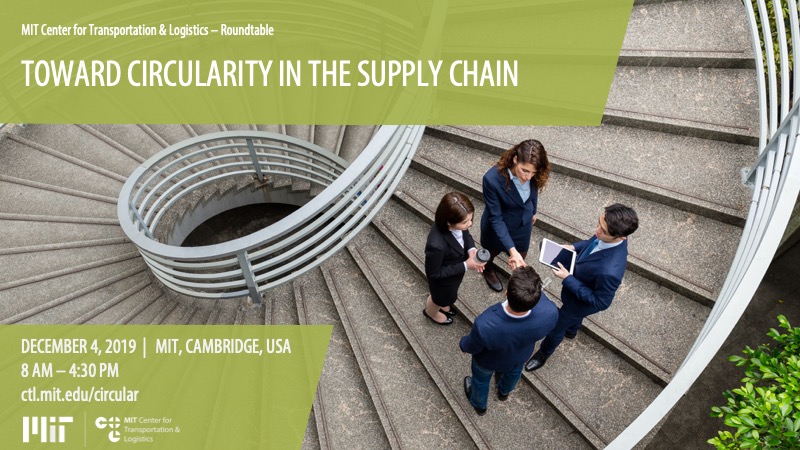 Recycling systems around the world have been have been disrupted following China's 2018 ban on the import of plastic waste. However, what has arguably created a global waste crisis can also be seen as an opportunity to re-invent inefficient or ineffective systems that generate unhandled waste streams, with the potential to advance society towards broader goals of waste reduction. Companies from every sector face this challenge, creating a unique opportunity to develop shared, collaborative solutions that rethink what it means to reduce, reuse, and recycle in the context of Industry 4.0 and the U.N. Sustainable Development Goals.
In this dynamic roundtable, industry professionals will come together under Chatham House rules to discuss the challenges that must be addressed if companies are to move from classic linear to circular supply chains. Circular supply chain management has been defined as the integration of circular thinking into the management of the supply chain. A primary goal is to realize a zero-waste vision, through system-wide innovation in business models and supply chain functions from product/service design to end-of-life and waste management, involving all relevant stakeholders.
The roundtable will be divided into five segments: managing product end of life, business and government ecosystem, the role of ecommerce, a solutions brainstorming, and the future of circular supply chains. For each segment, a roundtable facilitator supported by a moderator will stimulate discussion by bringing insights and learnings from real-world experiences and projects to the table. Participants will have the opportunity to network with their peers and gain ideas for embedding circular approaches in their supply chains.