December 02, 2014 - 7:00AM
December 02, 2014 - 8:00AM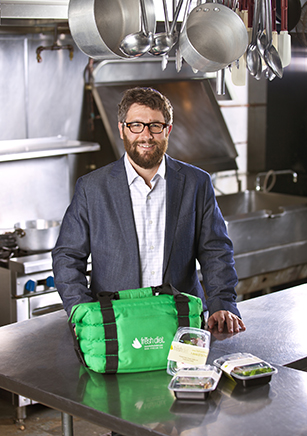 Join us on December 2 on the MIT Campus for the next installment of our Distinguished Speaker Series, featuring Zalmi Duchman, Founder & Chairman of The Fresh Diet. Zalmi will share his story on how he used technology and a hub-and-spoke model to quickly grow a small business out of Miami into a national company. Zalmi's Bio: Zalmi Duchman is an angel investor, entrepreneur & the Founder of The Fresh Diet. He began operations on January 1, 2006, with three clients. While Zalmi "shopped and dropped," his wife "cooked and packed." Today, Zalmi has grown his business to become the largest US food producer in the freshly prepared, daily delivery category - which now delivers meal plans to thousands of clients nationwide. The Fresh Diet was recently acquired by a publicly traded company.

Zalmi and The Fresh Diet have earned numerous prestigious accolades over the years, including making the Inc. 500 list consecutively in 2010, 2011 & 2012, The Forbes Top 20 Most Promising US Companies List in 2011 & 2012, as well as being an Ernst & Young Entrepreneur of the Year Nominee in both 2011 and 2009.

Zalmi is active in the startup community & is on the board of MEDO (Miami Entrepreneur Development Organization) and is a mentor for startups at Venture Hive (www.venturehive.co) an Incubator/Accelerator in Downtown Miami. Zalmi has spoken at numerous small business events like the INC Magazines Growth-Co and other high profile business conferences.

Born in Brooklyn, NY, Zalmi has lived in New York, Miami, Los Angeles and Israel. He attended school in Miami until reaching high school. He then attended a Yeshiva boarding school in Los Angeles where he met his roommate, Yosef Schwartz with whom he started The Fresh Diet. Zalmi is a board member of the PSF Friendship Circle, a special needs children charity. Zalmi married his wife Leah in June, 2001 and has three children.

Currently Zalmi continues to help The Fresh Diet with high-level strategy & is investing his time and money in early stage start-ups. Zalmis' primary focus for investments & advisory positions are in food-tech, iOt (internet of things), Uber models, sharing community models & electric bicycles.