November 19, 2015 - 7:00AM
November 19, 2015 - 8:00AM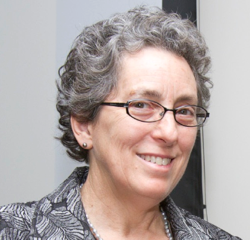 As we plan the future of our cities and communities for people of all ages, all abilities, all incomes and all interests, walking and walkability are key to success. As we imagine the places we want to live, visit and work, walking and walkability are core values. Come talk about how walking fits in the transportation world.
Speaker Bio: Wendy Landman has served as Executive Director of WalkBoston since 2004. She has led the organization's growth into a statewide advocacy presence and works with leaders in state and municipal government as well as the non-profit community to broaden the impact of WalkBoston. Wendy serves on the Board of America Walks and is a member of the Coordinating Committee for the national Every Body Walk! Collaborative. Prior to joining WalkBoston Wendy was a planning consultant for more than 25 years, with a focus on transportation, land use and master planning, and management of large environmental impact assessments. Wendy holds SB and Master of City Planning degrees from MIT, and a Diploma in Urban Design from the University of Edinburgh.
Speaker: Wendy Landman, Executive Director of WalkBoston
Time: 12-1pm, a complimentary lunch will be served at noon. Lecture begins at 12:10pm.