March 19, 2015 - 9:00AM
March 19, 2015 - 10:00AM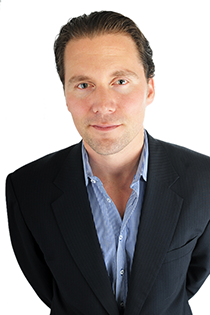 The Next Generation of Mobility Technologies – A Venture Capital Perspective on Emerging Trends. There is an intense need for truly dynamic, paradigm shifting technologies that will create the mobility systems of the future.  Because mobility sits at the intersection of emerging trends such as the internet of things, smart cities, increasing smartphone penetration, the sharing economy, rapid urbanization, big data analytics, and connected vehicles, this space is undergoing a period of rapid innovation.  Disruptive mobility technologies across all modes will fundamentally change how we move around urban centers, providing systemic and connected solutions to global congestion and transportation inefficiencies. Detroit based Fontinalis Partners invests directly in the companies that are providing these technologies and are shaping this future around the globe.  Please join Chris Thomas, a Founder and Partner at Fontinalis, to learn more about why mobility matters.
Speaker Bio:
Fontinalis was founded in 2009 to invest in and drive innovation across next-generation mobility. Chris Thomas is a Founder and Partner of Fontinalis, where he is responsible for a wide range of critical processes ranging from deal sourcing and execution to corporate operations and business strategy. Chris also acts as a business development executive on behalf of Fontinalis' portfolio companies.

Prior to Fontinalis, Chris worked at Ford Motor Company in Sustainable Business Development and Treasury, where he conducted financial and strategic analysis. Previously, Chris served in the U.S. Army as a Communications Officer in Iraq where he was responsible for data communication systems and organizational change management. Before joining the military, Chris worked as an Investment Banking Analyst at UBS in San Francisco and New York within its Technology and Energy groups. He was responsible for due diligence, financial analysis and execution on a broad range of transactions.

He currently serves on the Board of Directors of one of Fontinalis' portfolio companies, LocoMobi, and is the Chairman of Read to a Child, a national children's literacy and mentoring nonprofit that inspires adults to read aloud to children regularly, increasing their chances to lead healthy, productive lives. Additionally, he serves as a Board Observer of five of Fontinalis' portfolio companies: Life360, Masabi, ParkMe, SQLstream, and Zagster. He is also a member of the Global Cleantech 100 expert panel and a former member of the World Economic Forum's Global Agenda Council on Personal Transportation Systems.

Chris earned his Master's degree in Business Administration from the Yale School of Management with a concentration in strategy. Chris holds a Bachelor of Arts degree in both Economics and International Relations from Michigan State University. Chris is a staunch advocate of urban redevelopment and the revitalization of the City of Detroit.