February 18, 2016 - 10:00AM
February 18, 2016 - 11:30AM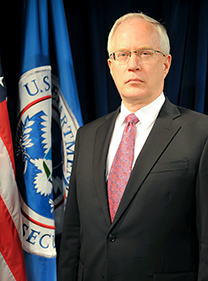 As the head of FEMA's logistics operations, Jeff Dorko's mission is to effectively plan, manage and sustain national logistics response and recovery operations, in support of domestic emergencies and special events. Jeff will speak about several "top-tier" priorities for FEMA including preparing for catastrophic events, restoring lost capacity in commercial supply chains after a disaster, and managing the post-disaster transportation system.

To hear more about events like the MIT Humanitarian Speaker Series, please contact egooding@mit.edu.
Bio: Jeffrey Dorko serves as the Assistant Administrator for Logistics within the Office of Response and Recovery. Prior to this posting, he served as Director of the Office of Federal Disaster Coordination (OFDC).  Mr. Dorko's public service career spans more than 35 years at the Federal level, mostly with the U.S. Army Corps of Engineers, serving in key leadership positions world-wide and completing his military service as a Major General.

Dorko's capstone assignment with the U.S. Army was as Deputy Commanding General, Military and International Operations, where he led a combined 11,000 civilian and military personnel and managed a $28B program.  Prior to that assignment, he served as the Commander, U.S. Army Engineer Division in Iraq, supporting Operation Iraqi Freedom.

Additionally, Dorko commanded the Corps of Engineers Southwest Division, headquartered in Dallas, Texas.  While there he worked extensively with FEMA, most notably during the response to Hurricane Rita, leading the Corps efforts in power restoration, debris removal, roof repair, structural assessment and commodity distribution.

Dorko is a graduate of the U.S. Military Academy, where he received a Bachelor of Science degree.  He has graduate degrees in Construction Management from George Washington University and National Security Strategy from the Industrial College of the Armed Forces at the National Defense University.