Background
Between 2000 and 2014, average Gross Domestic Product (GDP) growth in Latin America and the Caribbean amounted to over 3% per year. The region as a whole grew by only 1% in 2014, well below the 5% growth rates seen in the mid-2000s. In most Latin American economies, raising productivity growth is key to closing the large gap in living standards in relation to advanced economies.
The situation is not only valid for Latin American countries but also for most of the developing countries.
According to the `Perspectives on Global Development` report of OECD, the productivity level in many developing counties is far below the average level of OECD countries. In addition, in terms of total factor productivity, all countries are under 30% of the productivity level of USA. The income levels in those countries can only catch up with the advanced economies with the effort of increasing productivity. 
The main source of the lack of productivity in developing economies is explained by the poor performance of the Micro and Small firms in these countries. While these companies account for the majority of jobs, only a fraction survives and develops into a high-growth firm due to the lack of managerial quality and Supply Chain Management (SCM) expertise, i.e. purchasing, inventory management, demand & production planning, etc. The following chart shows the comparative productivity performance (%) of Micro, Small and Medium enterprises versus Large enterprises.
The productivity

of Micro, Small and Medium Enterprises vs Large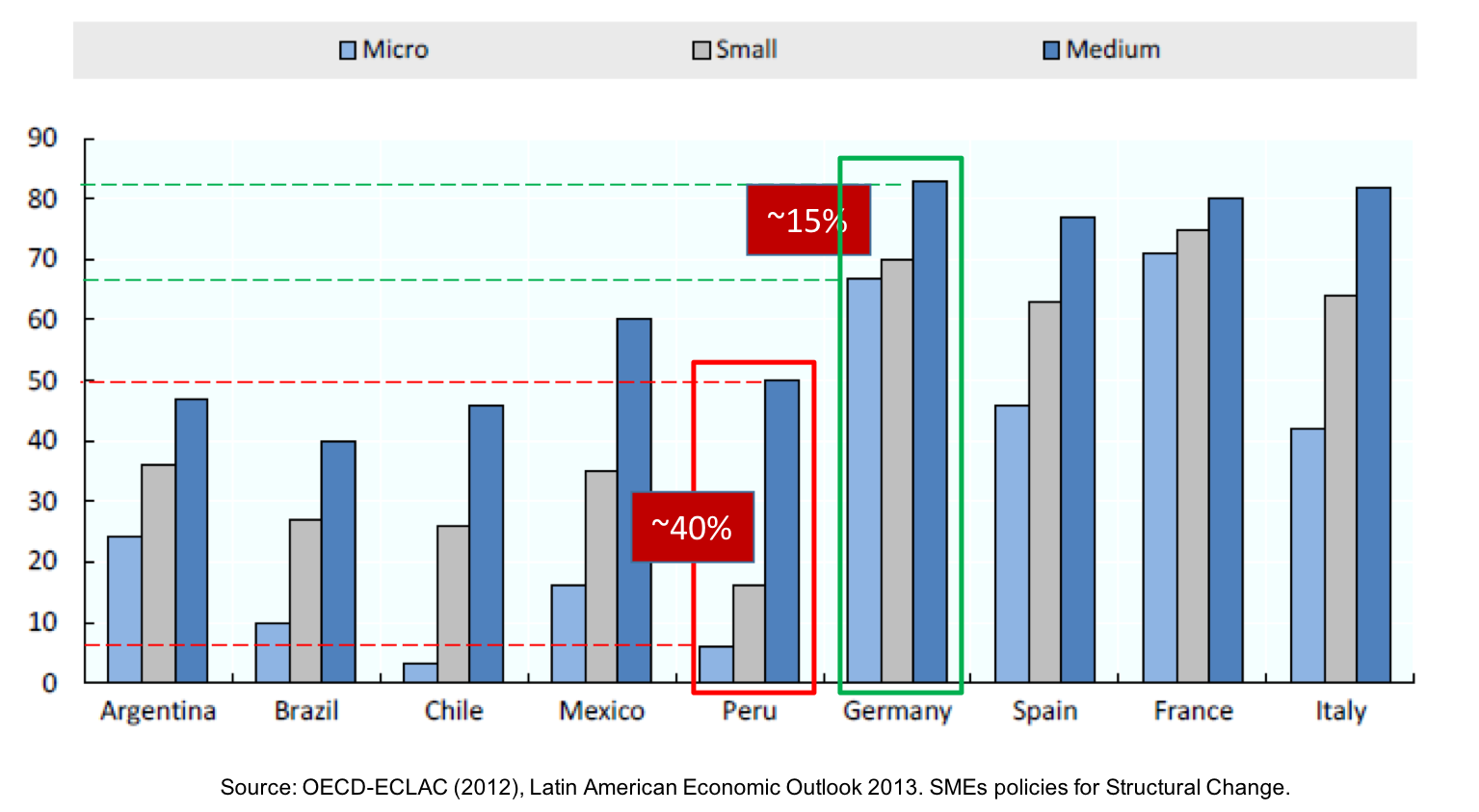 Motivation
MIT GeneSys started in 2016 with the aim of contributing to small business growth specifically in the developing countries. The objective of the project is to provide a framework for managerial insights for micro and small firms by answering the following research questions:
What is the level of adoption of general business practices, supply chain practices, and lean practices?
How much time does the decision maker spend in conducting different supply chain activities and how does he organize his time?
What are the factors that may influence the level of adoption of the aforementioned practices (firm size, the gender of manager, type of firm, service vs. manufacturing, general manager educational level, general manager years of experience, time-management habits, among others)?
Over the last two years, the MIT GeneSys Lab developed a comprehensive methodology, a pilot and the current version of a mobile app  that provides a detailed and comprehensive assessment of the potential of survival of small firms.