March 05, 2021 at 11:00AM
- March 05, 2021 at 1:00PM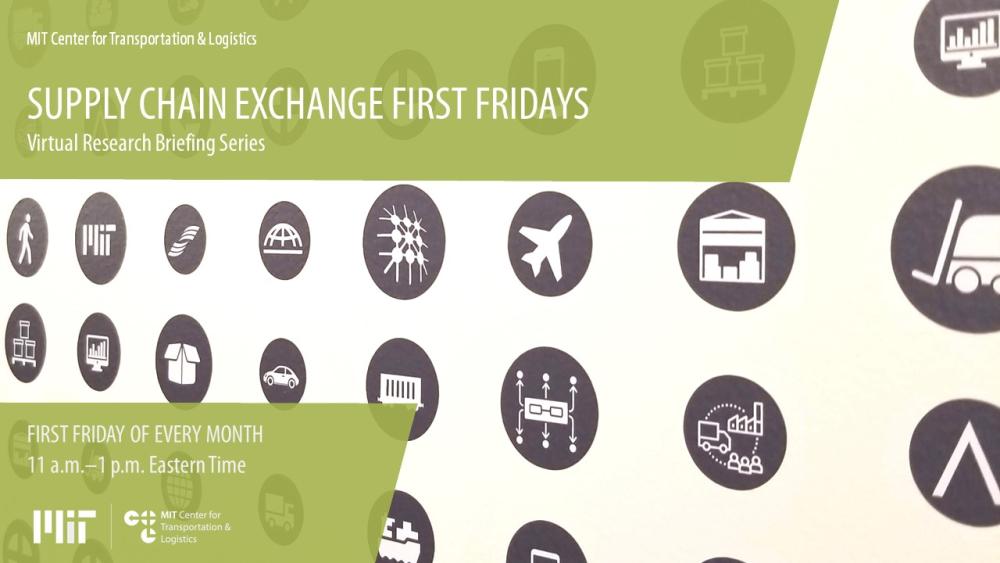 Human-AI Collective Intelligence: Applications in SCM
Dr. Maria Jesus Saenz
Artificial Intelligence deploys the ability of a machine to perform cognitive functions associated with human minds, such as perceiving, learning, interacting with the environment, and problem-solving. But some supply chain decisions require more than the formal rationality that underpins AI algorithms; they also need the substantive rationality of the human mind. In our research at the MIT Digital SC Transformation Lab, we explore the interplay between humans and AI, and we identify different combinations of human and artificial intelligence for applying AI more successfully. In this session, we will discuss some AI applications in supply chains, as well as recent findings from field experiments on demand forecasting in the retail industry.
This article in Supply Chain Management Review motivates our research.
About the First Fridays series
*Please note: This series is open exclusively to Supply Chain Exchange members.
At the 2021 Supply Chain Exchange Partner Kickoff Meeting, we heard from you that we should have a set, standing meeting day and time each month for our Partners to convene and we agree. In response, we are hosting a monthly Supply Chain Exchange session on the First Friday of each month, from 11 a.m. to 1 p.m. Eastern U.S. time. The first monthly meeting will be held on Friday, March 5.
We also learned that you want to hear research updates and to participate in educational programs. We're setting aside two hours on each "First Friday". The first hour will be for introductions and a research briefing, the second hour may be used for an educational session. We expect that some Fridays we may only have a research briefing, depending upon your interest. However. we thought it would be wise to block the full two hours for everyone to have it in your calendars as education topics may be added.
The specific content and agenda of the Friday meetings will vary from month to month and will be announced in advance. In addition to First Fridays, we will continue to host other gatherings, roundtables, and training throughout the year. These will address a variety of supply chain topics brought forward by you, our Supply Chain Exchange members, and proposed by MIT CTL researchers.
Registration has closed for this event.